How to make screencast?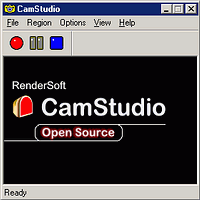 I've decided to make Photoshop tutorials for editing of photos. My friends-photographers asked me for to do it. They also requested the format of those tutorials – video supported by narration. Screencasting looks like perfect technology for this task, because screencasting is video recording of computer screen output.
There is a plenty screencasting tools on the market. I selected CamStudio Recorder. CamStudio Recorder is an open-source software, it makes possible to use lot of video codecs and it allows also voice recording. All of this was important, because I did not want spend money (I spent time!), I wanted to use video codec compatible with YouTube and I wanted to record my voice as narration of the tutorial.
The instalation and control of CamStudio Recorder was easy thing, however the initial settings of video and audio did not allow me to produce tutorial in desired quality. After some research on the Internet I realized the best audio/video codecs for screencasting would be pair of PCM/ffdshow codecs. The followings are settings which currently working the best:
Video settings: ffdshow codec, encoder MPEG-4, FOURCC DIVX, Mode one-pass, bit rate 1457 kbps
Audio settings: PCM codec, 22050 Hz, 16 Bit, Stereo 88200 Bytes/sec
You can check effect of the presented settings on my YouTube channel focused on Adobe Photoshop.