Tag Archives:
codec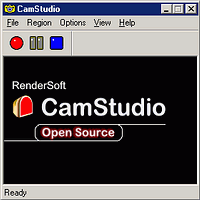 I've decided to make Photoshop tutorials for editing of photos. My friends-photographers asked me for to do it. They also requested the format of those tutorials – video supported by narration. Screencasting looks like perfect technology for this task, because screencasting is video recording of computer screen output.
There is a plenty screencasting tools on the market. I selected CamStudio Recorder. CamStudio Recorder is an open-source software, it makes possible to use lot of video codecs and it allows also voice recording. All of this was important, because I did not want spend money (I spent time!), I wanted to use video codec compatible with YouTube and I wanted to record my voice as narration of the tutorial.
This is just a remark for me, because occassionally I need to convert mp4/x264 video using DivX codec, but due to random applicability I am not able to remember it. Why DivX? Video encoded by DivX is only one reliable option for me how to stream video from my NAS to TV without any interruption. I am using ffmpeg utility for video conversions, it is a reliable cross platform tool with lot of features and I am mostly happy with it.
So how to do it? Simple run something like following command (the most important bolded):