Tag Archives:
Linux
There was unpleasant surprise for me that command for running nano editor did not work on my NAS server QNAP TS-419P. I had no time to investigate causes, so I had to use vim to complete task, but after its completion, I've returned to the problem.
Nano editor is one of popular packages which extends capabilities of your NAS server. These packages are available for QNAP NAS servers via Optware IPKG system. Therefore I tried to use ipkg command to discover a probable problem with packages, however even ipkg did not work. It did not work because whole /opt directory was not simple available, ouch! How it is possible? I don't know, maybe the newest firmware 3.8 has some bugs, but it does not matter, I want to bring ipkg back to the operation.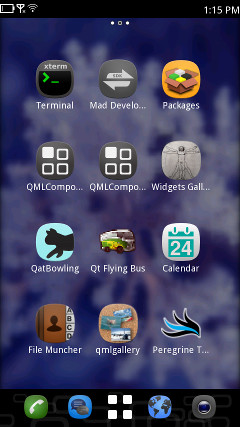 If you are experienced geek, hacker or developer and you are using Nokia N9, you can try testing of Nemo Mobile on your device. The instructions were published in project wiki and announced by Jukka Eklund in Mer mailing list in his answer to question regarding schedule of Nemo port to N9.